Be part of the family Curie.
La Escuela Universal Pierre y Marie Curie da la bienvenida a estudiantes de todas las nacionalidades. Recibimos estudiantes de nuevo ingreso durante todo el año.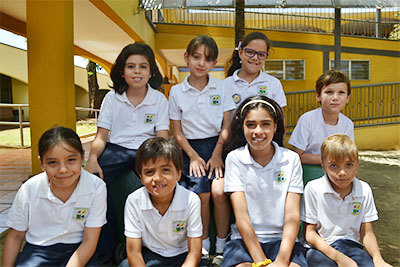 La oferta académica de Curie es:
Pre Escolar
Primaria
Preparatoria
Secundaria

El proceso de inscripción va desde la recepción de todos los documentos requeridos, pasando por una entrevista personal, hasta la matrícula de la/el estudiante. A partir de cuarto grado, todos los nuevos ingresos realizan el examen MAP en ciencias, matemáticas e inglés.

Para más información puede comunicarse directamente a través del formulario de contacto, o llamar en horario de atención de lunes a viernes de 7:30 am a 3 pm.
+(505) 2276 1555